Angela developed a capacity for exercising leadership through influence rather   than authority during her early career as a project leader in the not- for-profit   sector. She built on these early experiences and now offers our clients insights   gained in over 20 years of leading large-scale organizational transformation   programs for organisations including: The Warehouse Group in New Zealand,   Roy Hill Holdings, South West Sydney Area Health Service and St John of God   Health Care in Australia and Invensys Rail Systems and London Probation in the UK.
Angela is committed to staying on the edge of contemporary leadership development practice. She is a graduate of the Harvard Kennedy Art and Practice of Leadership Development Program and a member of the Austrian Adaptive Leadership Network. She is also a graduate of The Global Being A Leader Program, offering an ontological perspective into the exercise of leadership.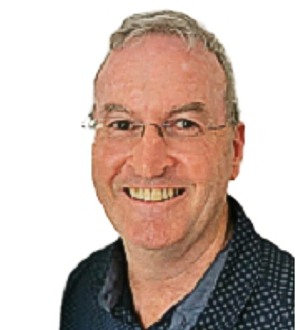 George, a future focused finance executive, drawing on his experiences of living in and managing businesses on different continents and countries. His global mindset and approach of consistently laying the foundations for growth, profitability, and financial health through people, by implementing best practices, astute reporting & analysis has contributed to him delivering success throughout his career.
As an experienced Chartered Accountant, he has worked in the Pharmaceuticals, FMCG, Manufacturing, Services and Consulting industries. His financial, commercial, and operational work experience is varied and has recently focused on Integrated Business Planning and has also qualified in SAP FI and Sourcing and Procurement.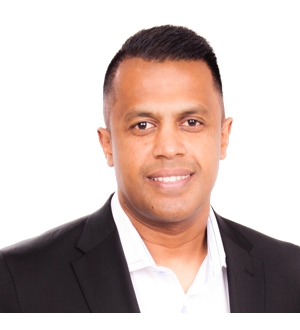 Indrasen Naidoo
Managing Partner: Australia
Indrasen has drawn on his dual academic pathways of finance and industrial engineering to shape a 25-year career in organisational and supply chain transformation in South Africa and Australia. Accordingly, he has deep insight into the pivotal role of human systems both intra and inter organisationally in system design and performance. Indrasen focuses on reframing business models by applying systems thinking through a human-centric lens with data and technology as enablers.
Indrasen's experience includes transport, mining, manufacturing, and finance sectors having held executive leadership roles in De Beers, Mondi Group, FirstRand Bank and Roy Hill Holdings and non- executive founding director role with the South African Supplier Diversity Council.
Jamie has  30+ years experience delivering real business value through technology and process improvements, of which around 21 years has been spent in the resources sector.  He has a background in Solution Architecture, Integration Architecture, Design and Standards. 

Jamie has delivered projects from product selection through to go-live and on into support and enhancement (i.e. the full development life cycle)
KP Naidoo
Managing Partner: South Africa
Kanabaran (KP) is a certified Professional Integral Coach through the Centre for Coaching at the University of Cape Town's Graduate School of Business.
Coaching Philosophy: Coaching is an evolving conversation that unlocks potential, purpose and possibility. Our capacity to become the best possible versions of ourselves is boundless.

KP brings specific expertise in organisational design, organisational development program leadership and in particular a capacity to coach and develop change agents to lead large scale business transformation programs. He is masterful in individual and team development and enjoys trusted advisor status with our clients across Africa.
Maja is a pioneer of the Leadership Maturity Framework and LMF developmental coaching practice.  As a doctor, psychiatrist and leading management consultant, Maja has been a leading contributor to the development of this dynamic theoretical framework, and its application to individual and organisational development for over 20 years.

Initially in partnership with Dr Suzanne Cook-Greuter, the globally renowned adult development theorist, Maja introduced this body of work to the Asia Pacific region in 2006 and she continues to forge new ground in our understanding and appreciation of this rich developmental landscape.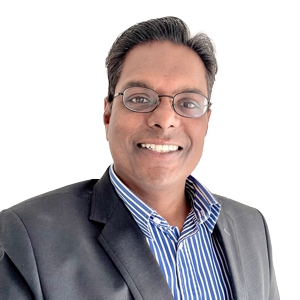 ​Thavash has 23 years of experience in the technology sector, the last 13 with Microsoft. Initially delivering software projects in the banking, mining and retail industries, Thavash has grown to become an SME in the Data and Artificial Intelligence space, regularly being invited to deliver keynote sessions at conferences. 
After graduating as a Electronic Engineer, Thavash started an internship with SIEMENS, and was initially a Software Developer and later a Data Warehouse / Big Data consultant, delivering projects in the mining, banking and retail industries. At Microsoft, Thavash started as a Data and AI specialist advising mid to large customers, and was later responsible for the Microsoft Data Strategy at 2 of the largest banks in SA.
Internally at Microsoft, Thavash was responsible for running the Data Business for Strategic customers, ensuring that while advising customers the Microsoft Data Platform was well represented (especially in the Banking sector), and co-ordinating with Sales teams, Marketing teams and Partners ( including developing partner relationships ) to deliver on the above KPIs.